---

Also published on: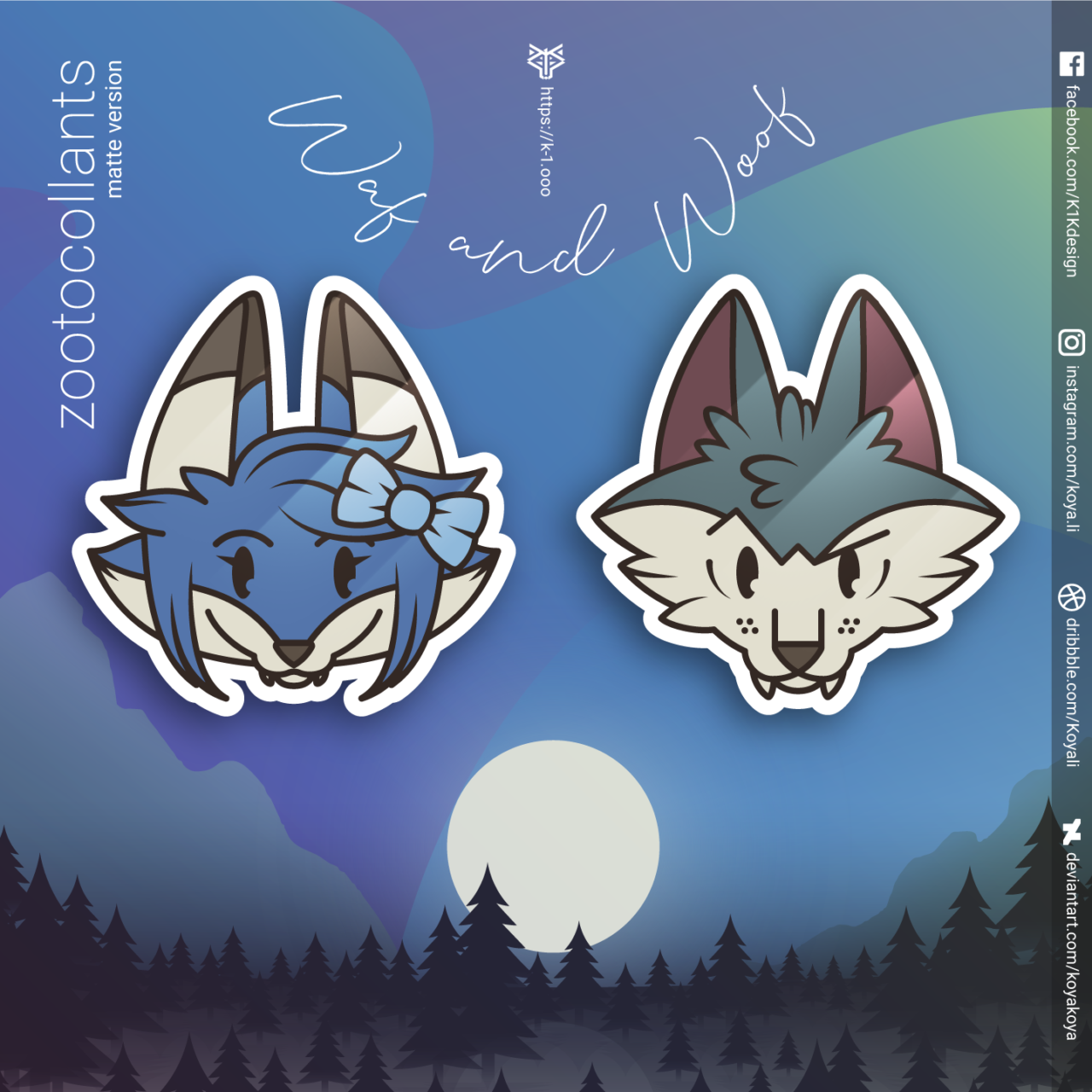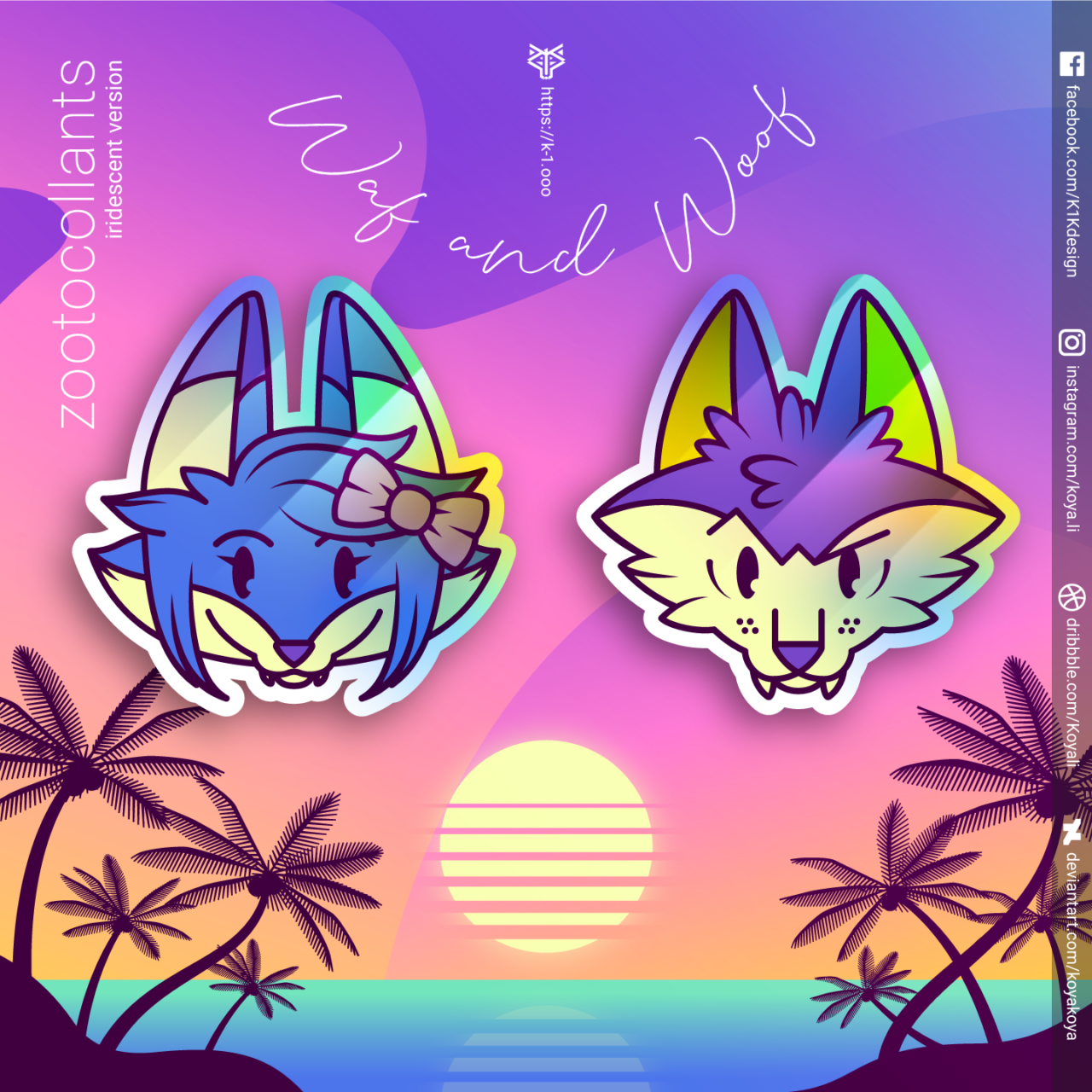 10.01.2021 — I'm proud to introduce you to the first two characters I designed for this project: Waf and Woof! The stickers will come in natural colors with an elegant matte finish or an alternative color scheme and wonderful iridescent finish! They are part of a larger sticker collection i'm creating, I'll be releasing new characters every week of January!
---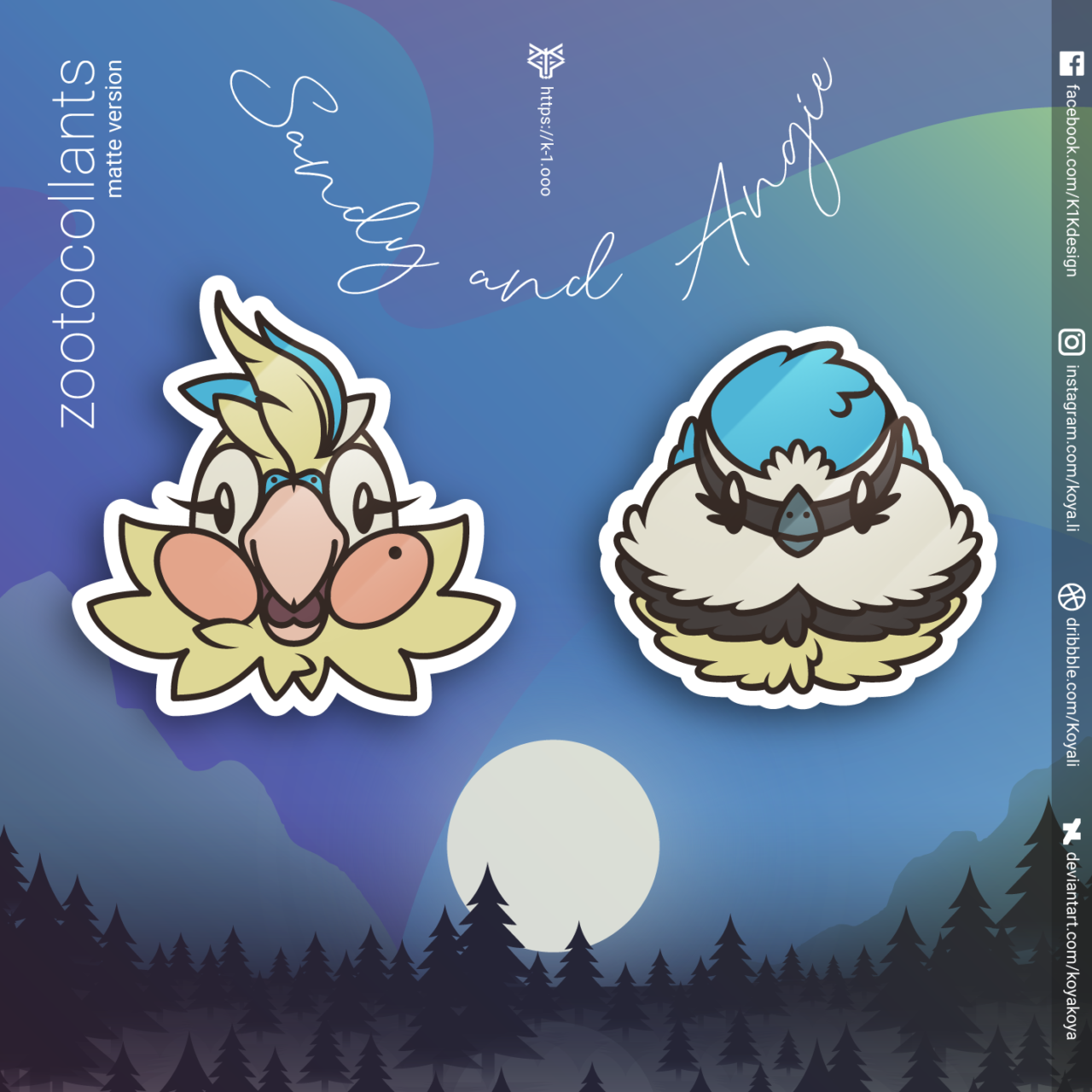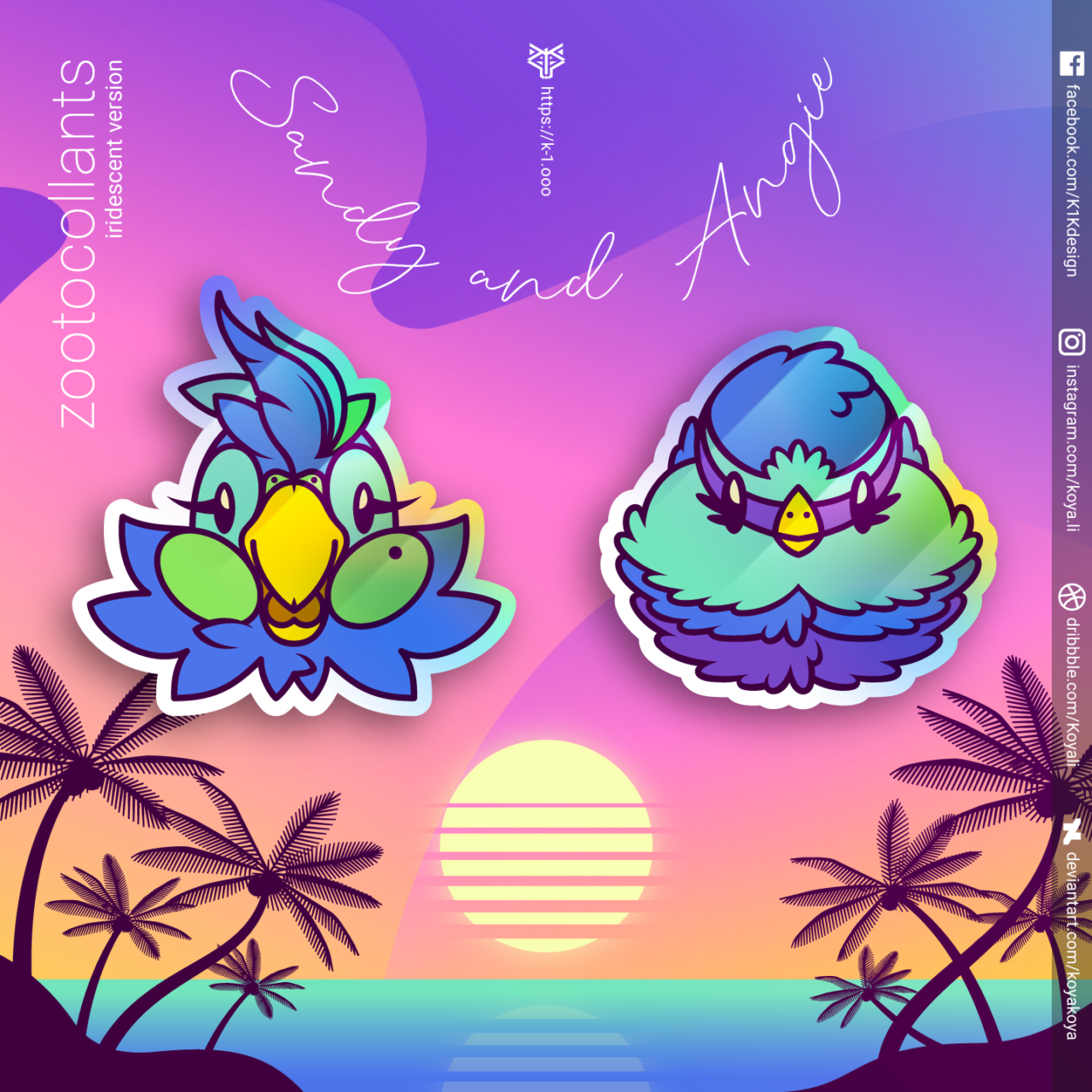 17.01.2021— I'm super happy to introduce you to two new feathered characters I am very fond of: Sandy and Angie, two cute little singing critters you'd forgive anything!
---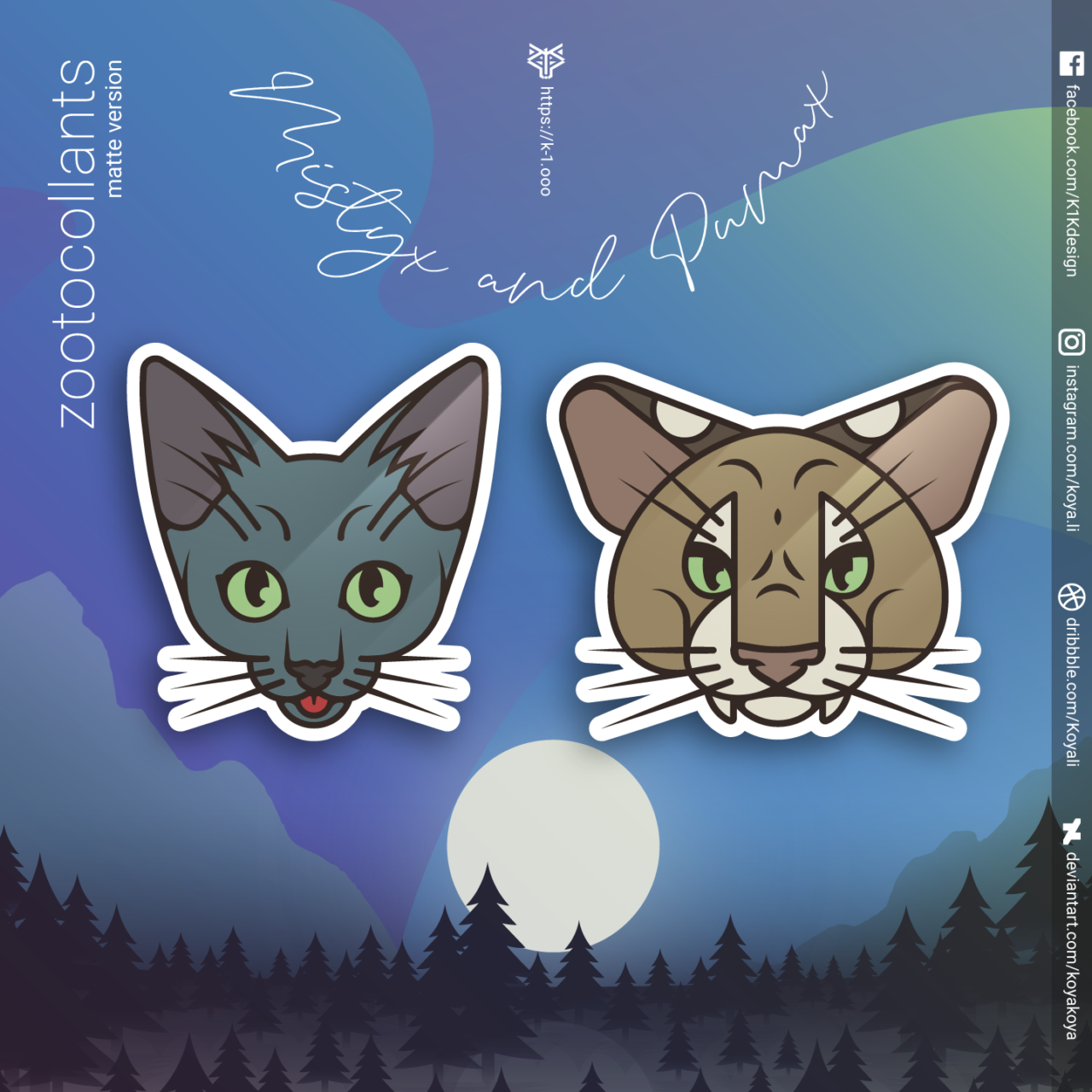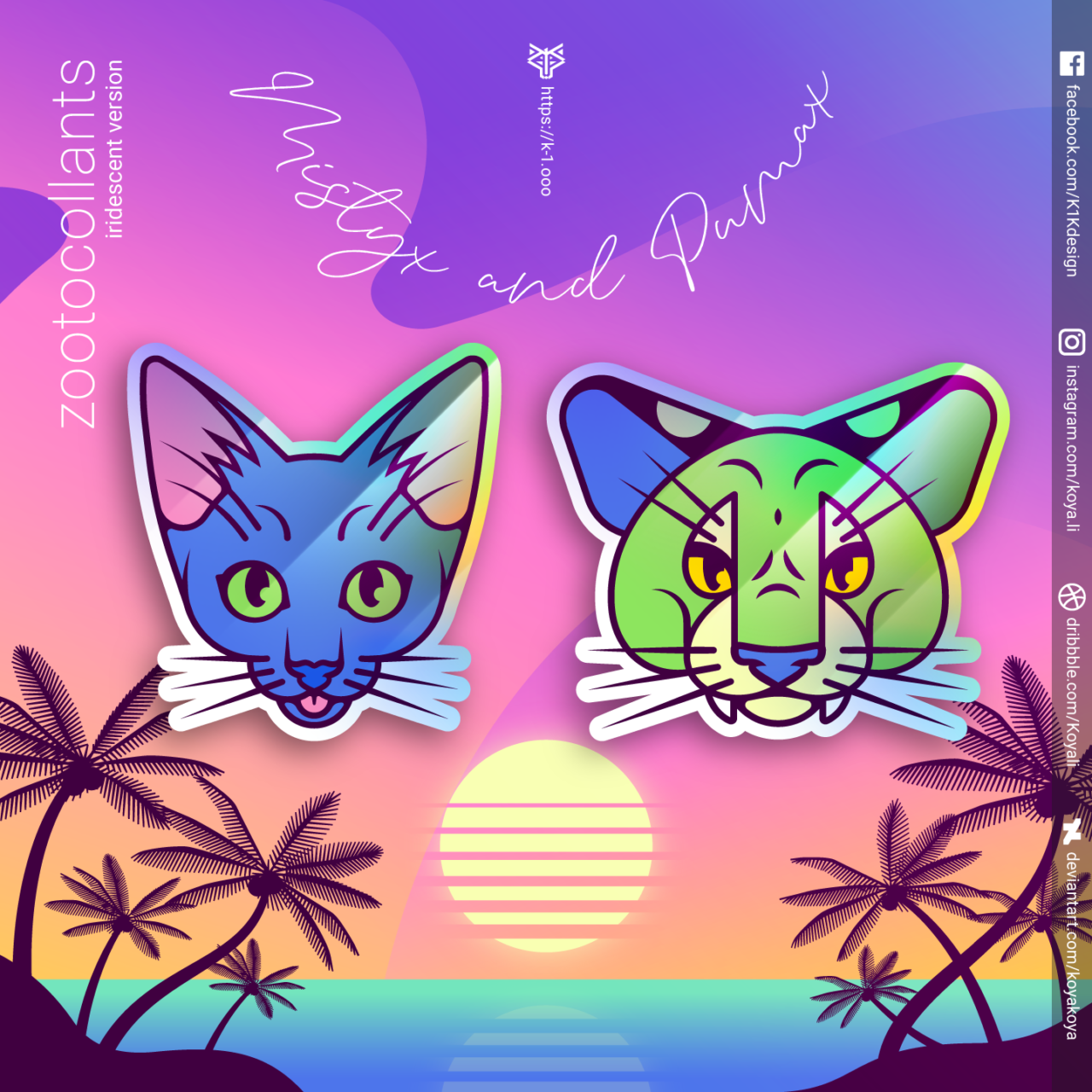 24.01.2021— Cats! Let me introduce you to some rarely seen felines: this is Mistyx and Pumax, a tiny Korat house cat and a wild puma!
---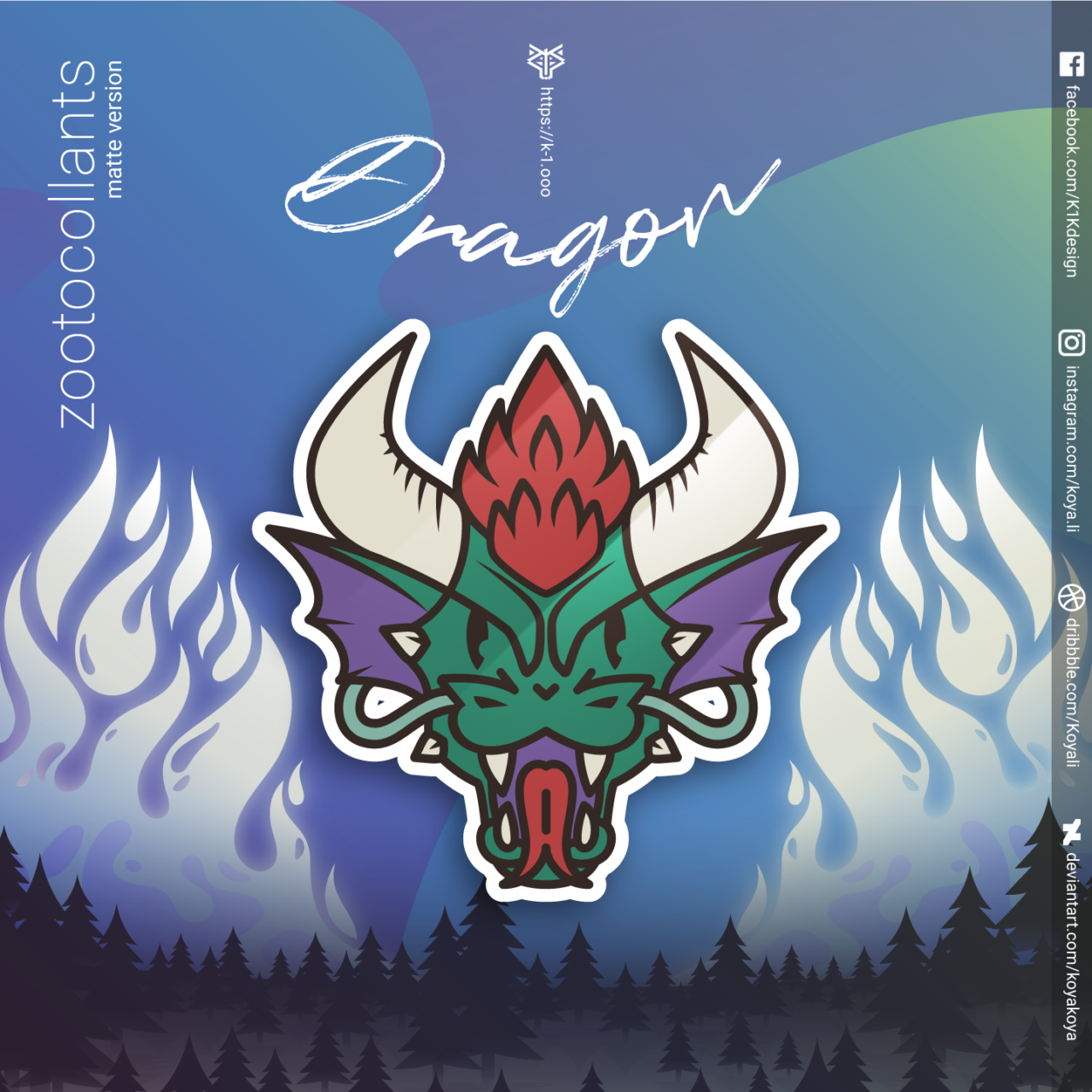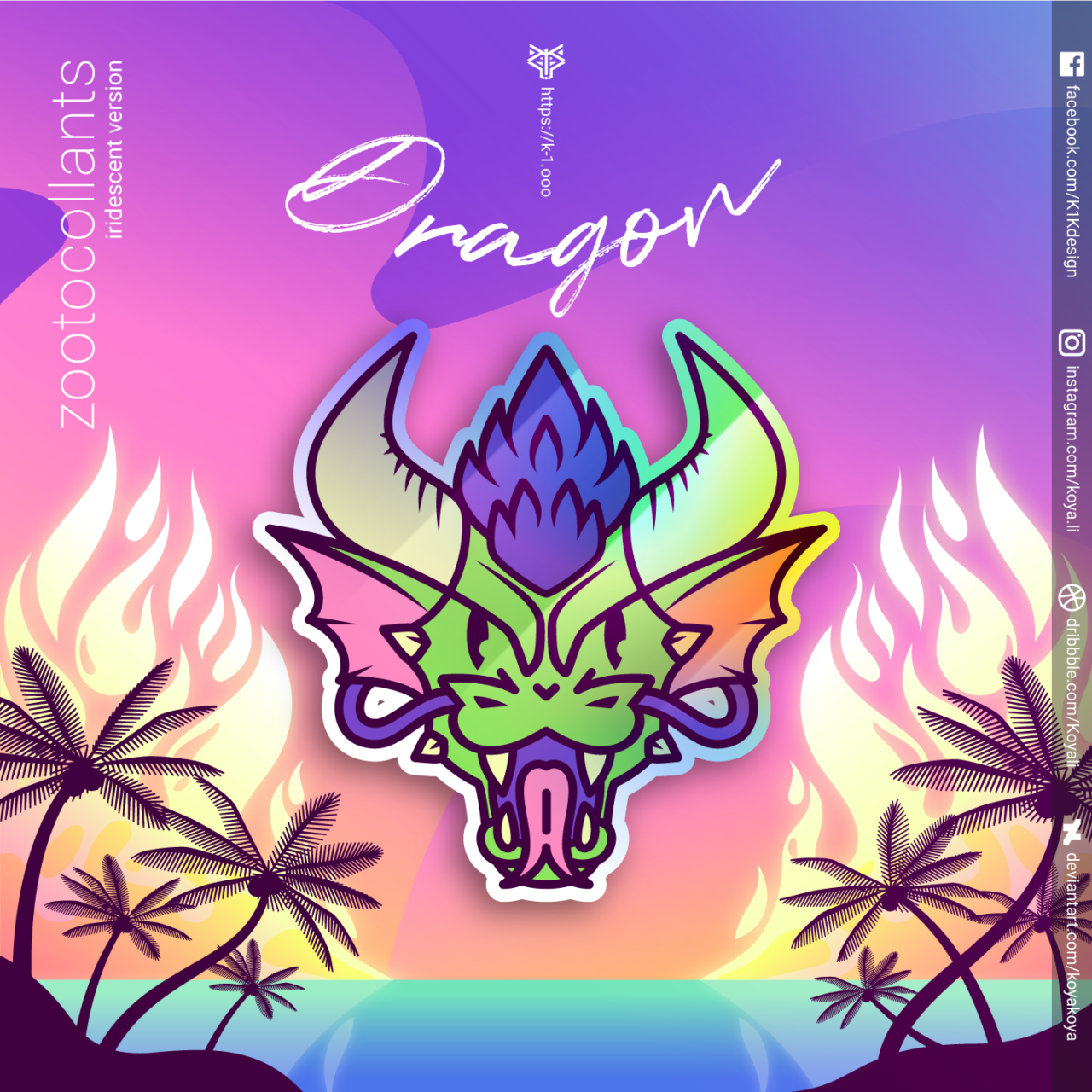 30.01.2021— January is over and with it the Zootocollants collection is now complete: meet Dragon, a badass treasure keeper who gets a special background to celebrate!
---
© K1K 2021 — All of my characters and illustrations are copyrighted. Any modification, resale or commercial use of the images is prohibited. No publication can be made without mentioning at least one official source (this site, one of the social network accounts run by myself, or my name).